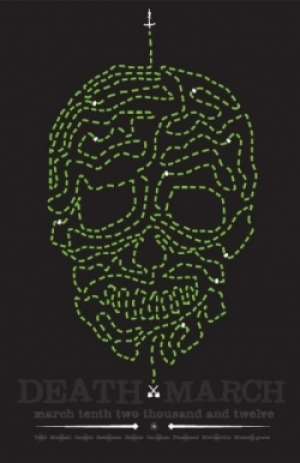 Online registration for the 2nd Annual Sub-9 Death March is open! Over $2000 in cash and prizes available. This year we have four categories; Men's Division, Women's Division, Co-ed Division and Tandem. Grab a partner and get signed up for the first Sub-9 Productions event of the 2012 season!
The Sub-9 Death March is a race for teams of two to be the first to reach a select list of historical cemeteries in and around the Hoosier National Forest. Teams will race to five mandatory check-points, two of which will be drawn and announced the morning of the event. Check-points can be reached in any order, using any route. The race begins and ends at the Maumee Scout Reservation in Norman, Indiana.
Go to
http://www.sub9deathmarch.com
for all the info and a link to register. The 2012 event is only open to 200 teams. And don't forget to order your 2012 event t-shirt when you register for the 2nd annual Sub-9 Death March!